Production Optimization
Mould Cycling and Automatic Thermal Balance
The exact industrial conditions in die casting can be simulated in Cast-Designer with cycle time, die cooling, die heating etc.
Cast-Designer Production Optimizer automatically adjusts the die opening, die spray, cooling or heating channels and individual production cycle timings for a reasonable thermal balance of the mould and optimizes production cycle time for best productivity.
CYCLE TIME DEFINITION

Definition of all important parameters influencing flow temperature and the thermal balance of mould.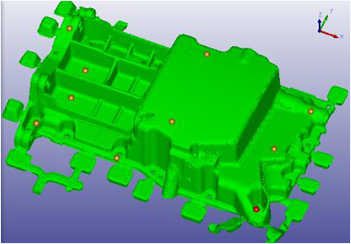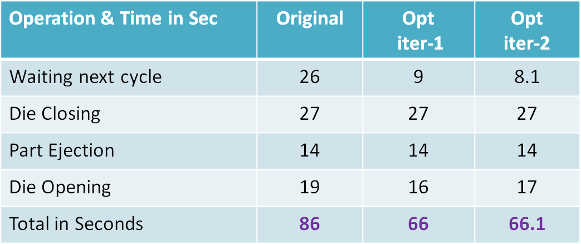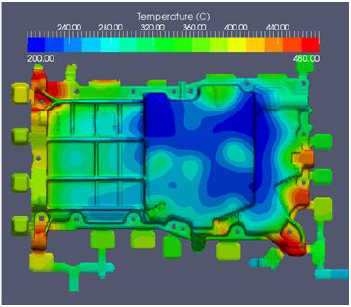 Before: Casting Temperature with Hot Spots with 480 ºC can cause Mould Stick.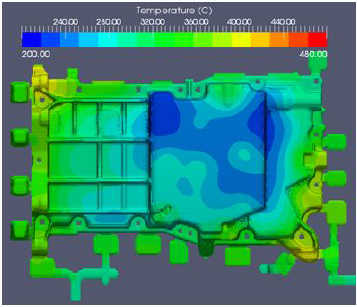 After: Casting Temperature is now more balanced around 400 ºC can avoid Mould Stick.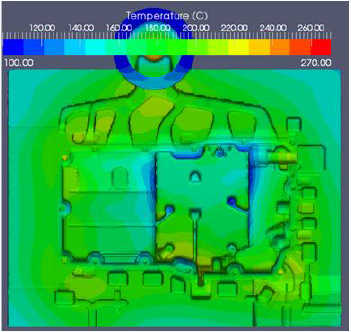 Before: Mould Temperature is below 120 ºC and can cause Cold shut.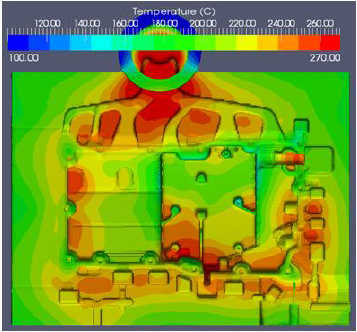 After: Mould Temperature is now 260 ºC and more balanced and can avoid Cold shut.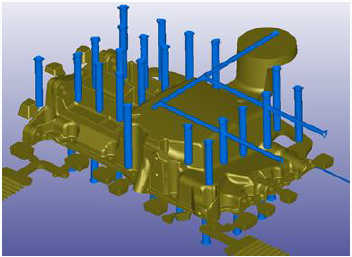 Original Cooling Channel Design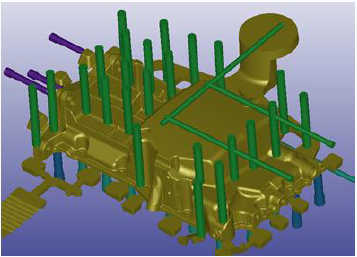 Modified Cooling Channel Design