MOULD ASSEMBLY MESH SOLUTION

The mixed mesh technology in Cast-Designer. Tetrahedron mesh is used for mould to save elements numbers and hexahedron mesh used for casting to keep a good flow result. Even if in different mesh type, the contact nodes location of interface was same.
Cast-Designer mould assembly can build complex meshes from a full 3D CAD assembly that includes casting and all major components of the die for HPDC, GDC and LPDC. The full mould assembly meshing is fully automatic and done in one click, it saves more than 90% of manual work and meshing time. Innovative technologies, such as the re-mesh technology of different contact interface, coarse mesh technology, mesh mapping technology and automatic driving technology.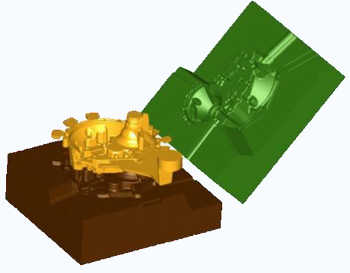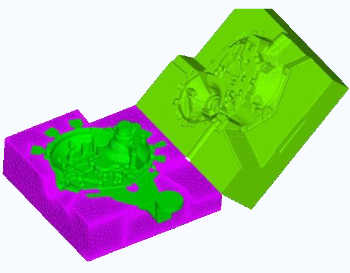 Full mould mesh create in 15 minutes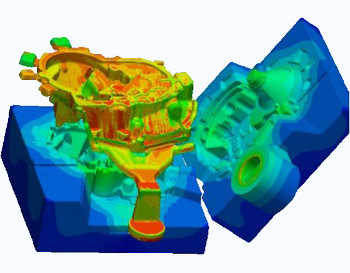 Temperature in casting and in mould
Inclusion of exact mould geometry in the simulation is important for cyclic and thermal balance of the mould.
Hexagon mesh for casting parts: good for flow analysis.
Tetrahedron mesh for mould parts: good for heat transfer and mechanical stress analysis and it is robust and gives faster results. It can change its size ratio drastically.
The challenge is node-to-node connectivity between different mesh types, and Cast-Designer handle sit automatically and effectively.
10 times faster than traditional method.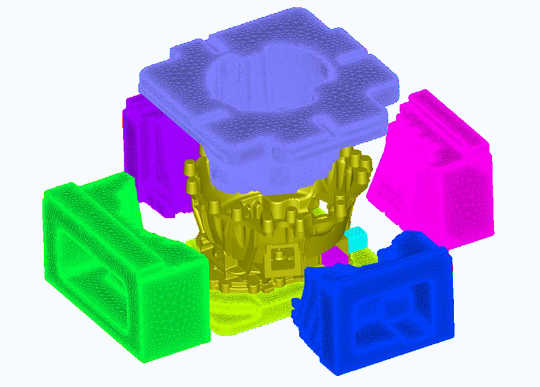 Full mould of aluminum wheel in LPDC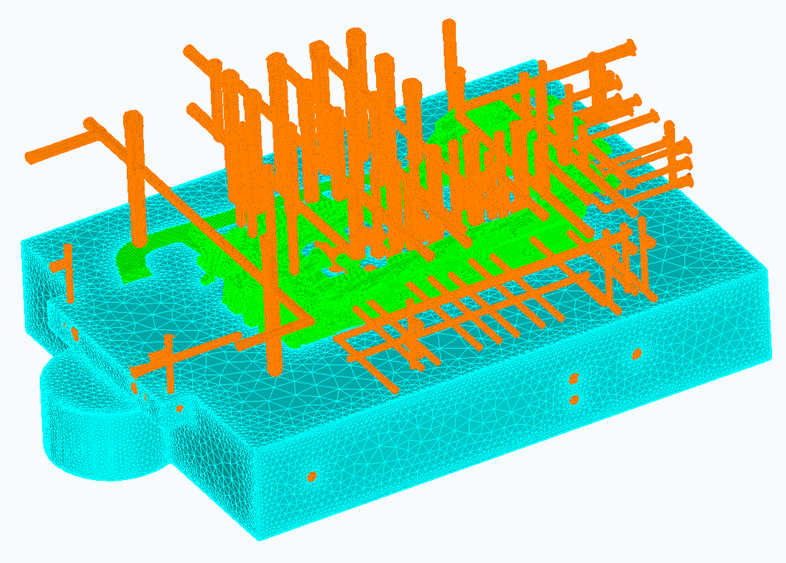 Full mould with cooling Channels in HPDC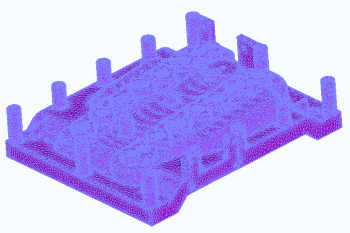 Top Die: 721,320 elements, 195,099 nodes (Tetrahedron)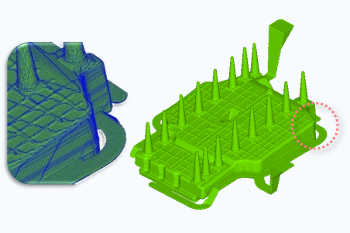 Casting Part: 436,679 elements, 604,052 nodes (Hexahedron)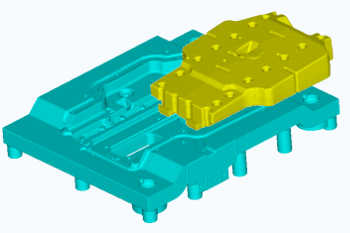 Sand Core: 776,328 elements, 203,632 nodes (Tetrahedron)
Bottom Die: 976,940 elements, 259,331 nodes (Tetrahedron)
Full mould of GDC Casting
FULL MOULD AND CYCLING
The die casting process module provides the capability for mould cycling in permanent die.
Definition of all important parameters influencing heat flow and the thermal balance of mould.
Comprehensive definition of the entire cycle process
Ejection time (controlled by time or casting temperatures)
Die opening sequence (as function of time)
Delay time (simulating effect of cycle interruptions on the thermal balance)
Die closing sequence (as function of time and temperature)
Lead time until beginning of the next cycle
Variations in the lead time can be simulated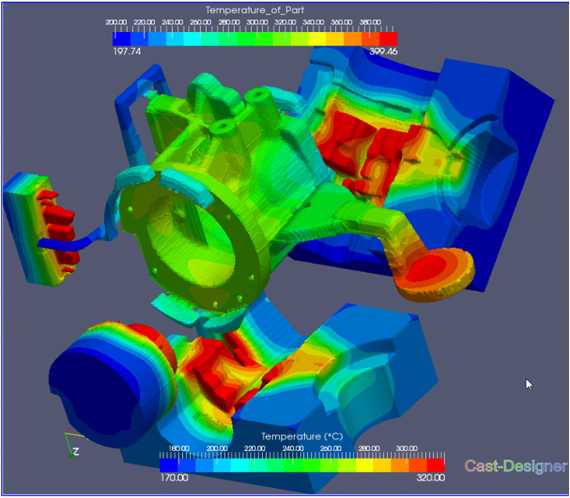 Casting and mould temperature of the casting process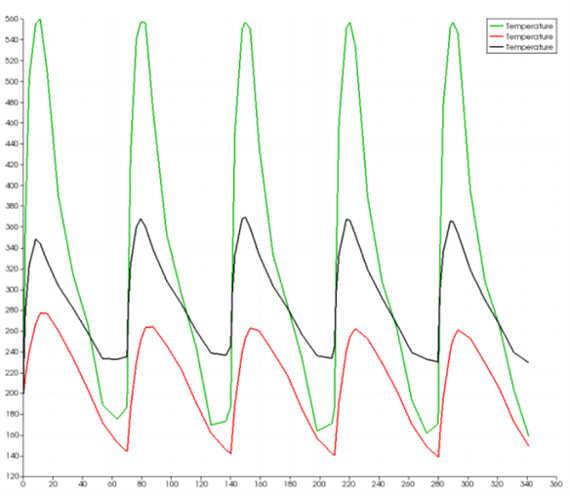 Cycling simulation to achieve the thermal balance
DIE COOLING & TEMPERING
Complete consideration of die cooling and tempering system
Individual control of each cooling or tempering channel
Channel control can be dependent on time ortemperature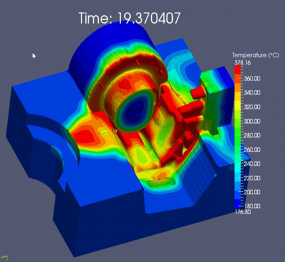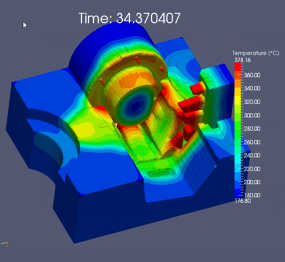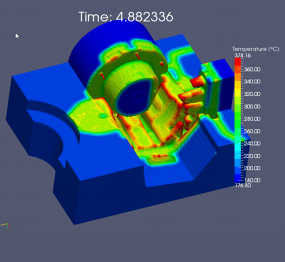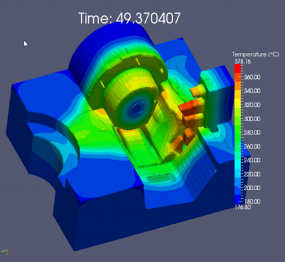 Temperature distribution on the die surface during the complete casting cycle