AI-FORM STRETCH FORMING
Design & Simulation Software for Skin Part Forming
AI-Form Stretch Forming (AISF) is a whole package to combine the CAD design, kinematic process design and FEM simulation together to serve the stretch forming process.
AISF using the latest numerical simulation technology and taking into account the real behavior of the blank sheet deformation, with high accuracy as well as faster simulation.
AISF works in two stages of simulation: the kinematic process simulation and finite element simulation to design stretch forming process and create the part program.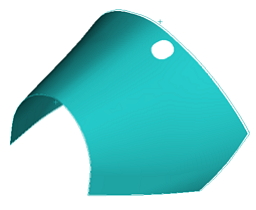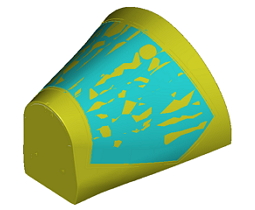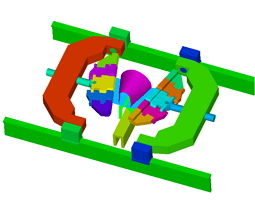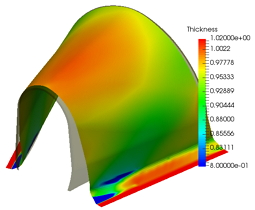 AISF MAIN FEATURES & APPLICATIONS
Virtual Machine
Thanks to the machine database, a virtual machine is available in any time. It could be used for sub-process design and the device motion check.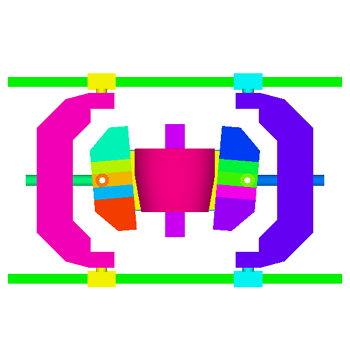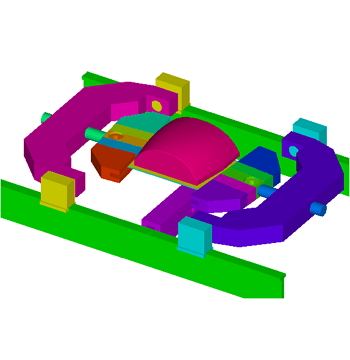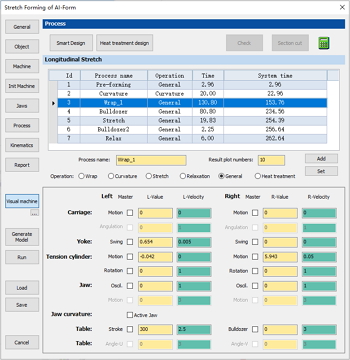 SALIENT FEATURES
High Orientation Development: Special developed for skin stretch forming process with the given style stretch machine.
Machine Kinematics: Software customized to machine kinematics.
Virtual Machine: provides the virtual machine during the process design stage as well as result checking.
User Friendly: Special designed interface for stretch forming, uses industrial language.
Auto Design: Build in design tools to generate the kinematics trajectory automatically.
Smart Design for Sub-process Design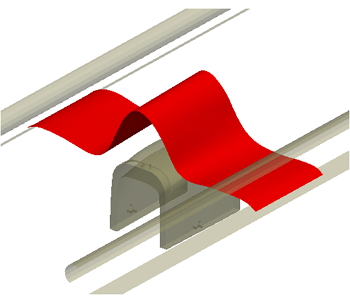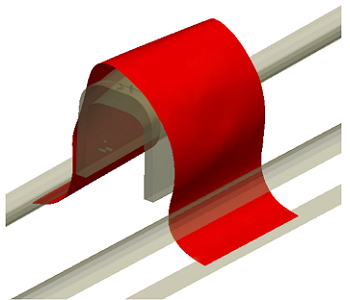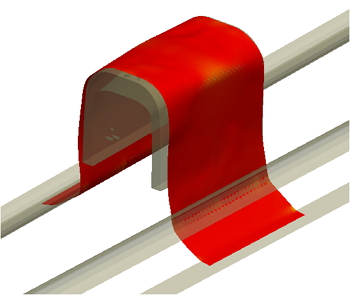 Stretch forming process simulation (Designed by experience)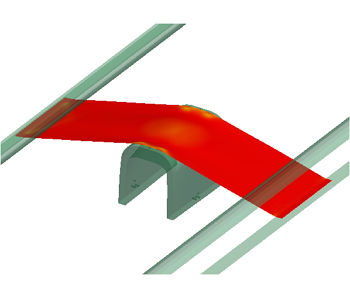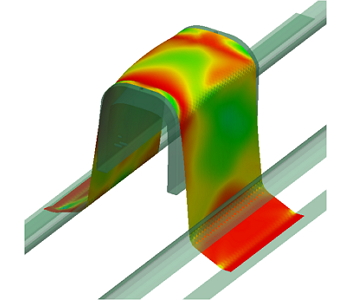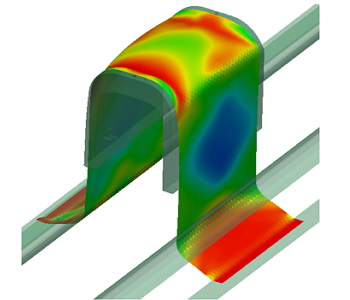 Stretch forming process simulation (Designed by Smart Design)