Casting Design: Gravity Casting
The Casting system of Gravity Casting could be done in Cast-Designer with KBE support. The 'Smart riser', 'Smart chill' and 'Free design' provide full functions for the gravity casting system in the last AI technology.
Focus on riser design, to avoid shrinkage porosity and keep thermal balance as well as material saving.
Special 'EMDI' technology to define the best riser location.
'Smart riser' to design riser size automatically.
Support riser database and customer database.
Same approach for chill design. Special technology to generate complex conformal chills, it can save 90% CAD time.
Riser design at first, then chill, then gating system.
Free design approach for gating system, support any complex gating and runner.
Cooling system design also.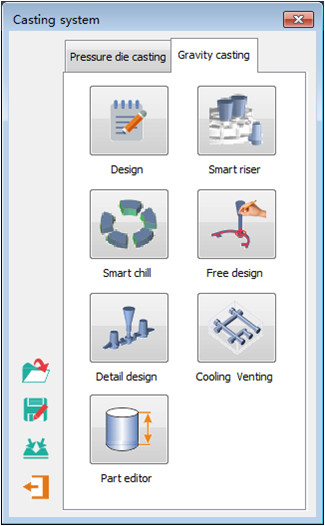 GATING SYSTEM DESIGN ADVISOR
Cast-Designer has KBE (Knowledge based Expert System), which has 50 years of industrial experience and industry standard recommendations.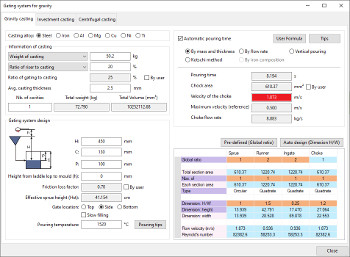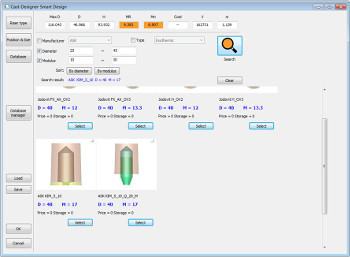 Select riser from database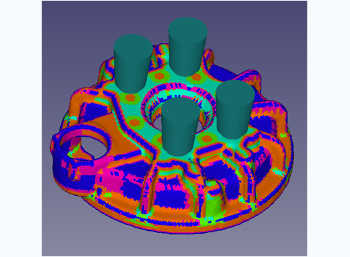 EMDI and Smart Riser technology for riser design
TEMPLATE GATING DESIGN
'Template design' is a new concept and its function is to design casting system in expressway. Based on the pre-defined gating system template, the user can adjust the style and parameters in the table to generate a gating system in a few minutes. Both the design time and work load could be reduced to minimum.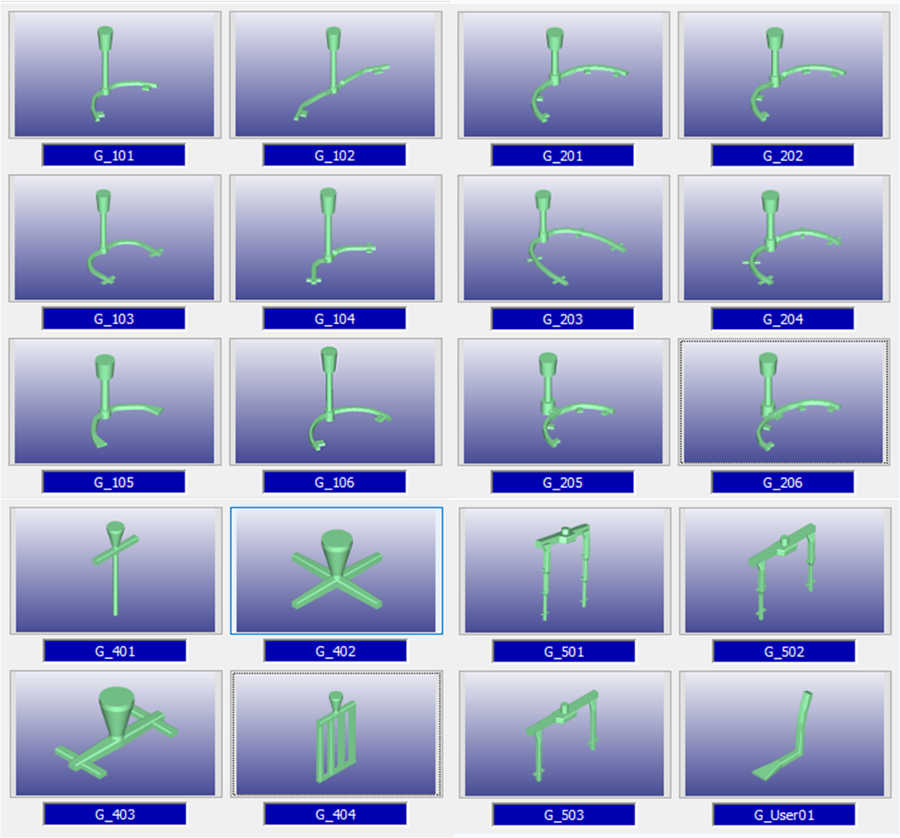 Parametrically defined "Template Gating Designs"
DISA GATING DESIGN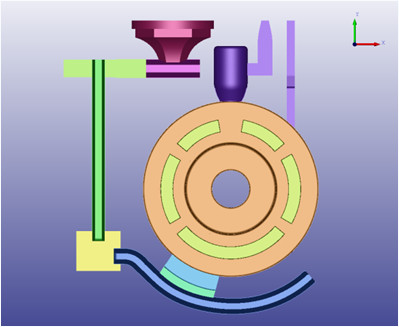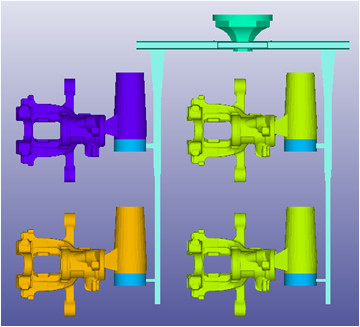 Cast-Designer has specially designed templates for DISA system
Cast-Designer has comprehensive standard databases of Exothermic and insulative sleeve material database from the major manufacturers. Use of such material in the simulation provides the real world effect sand predicts exact solidification and shrinkage porosity results.
Cast-Designer has library of standard parts like pouring cups, tilt pouring cups, DISA cups, Exo-thermic and insulative sleeves in different shapes and sizes. Helps user to quickly design the casting system.
Using modulus of the casting region or user formula, Cast-Designer can suggest riser volume / modulus required in the region.