Stamping Process Works (SPW)
The Stamping Process Works (SPW) module, specialized for process planners and tooling designers, enables rapidly creating a stamping process design and generating a die face for the complete stamping process. SPW is not only widely used for typical one stage stamping but also very useful for multi-stage die design. The application of SPW includes automotive, electronics, consumer applications, and many others.
SPW can speed up the process design ten times faster than the traditional CAD/CAE method with a mesh base result. So, process planners or die designers can generate several different tooling concepts and stages plans at a very early stage and send them to CAE system for validation. With SPW in Form-Advisor, 4 to 5 design solutions can be designed and validated in a single working day.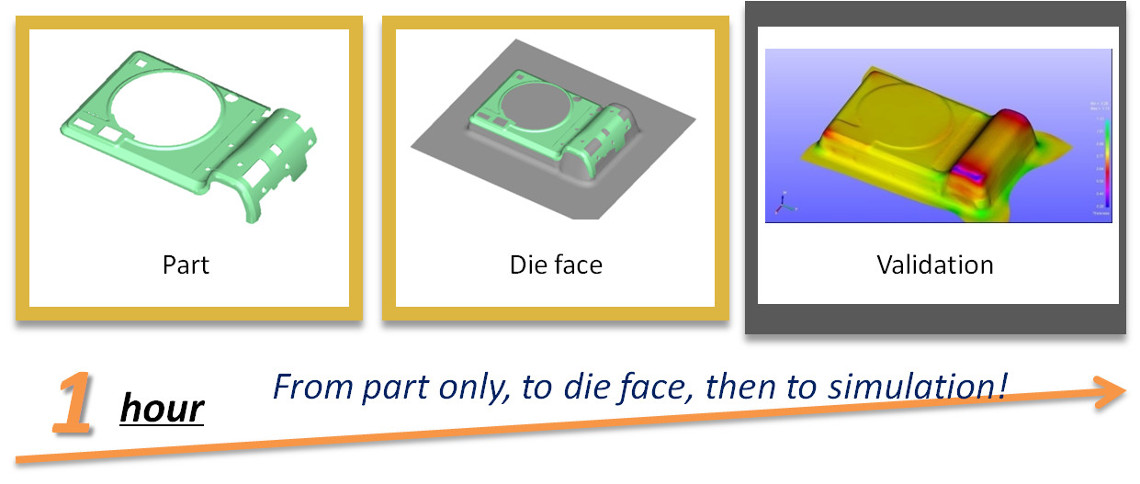 SPW is also an excellent meshing tool with high quality and connection mesh, it can ignore the common geometry defects, such as geometry gap and overlay. It is the default mesher of Form-Advisor batch setup mode.