SHOT SLEEVE PISTON MOVEMENT
Cast-Designer has a shot sleeve, piston movement capability to simulate exactly the same as actual machine conditions. Which is Useful to decide on first phase velocity and full shot curve.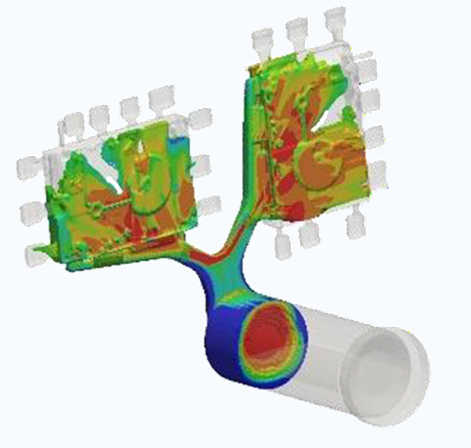 VACCUM, AIR VENTS
With accurate air back pressure calculations, the Cast-Designer can simulate the effect of air vents, vacuum or user defined environmental pressure conditions effectively. It provides volume and velocity of the air escaping through the air vents.
MAX AIR PRESSURE
The Cast-Designer provides regions with maximum air pressure which is important for designer to decide on the overflow and venting locations.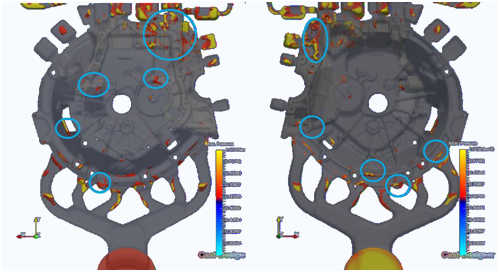 SQUEEZE PIN
The Squeeze pins are used in die-casting to locally push the material to reduce shrinkage porosity. In the Cast-Designer, the squeeze pins can be simulated to find its effect and decide on the timings and sizes for the squeeze pins.
MICROSTRUCTURE ANALYSIS
The formation of microstructures associated with solid state phase transformation during cooling or heat treatment can also be simulated with Cast-Designer using models based on Time–Temperature-Transformation (TTT ) or Continuous Cooling Transformation (CCT) diagrams. Mechanical properties can then be determined from the calculated microstructure.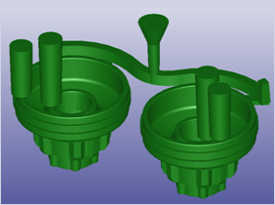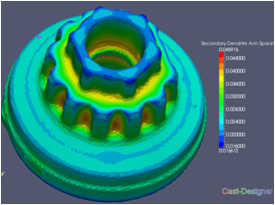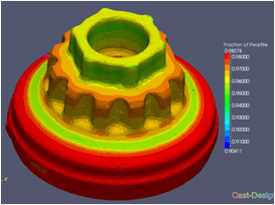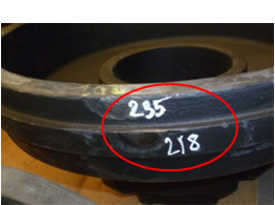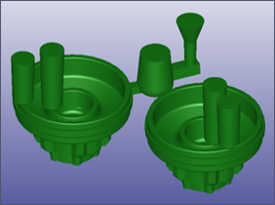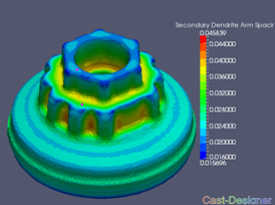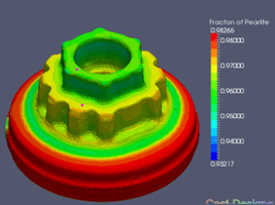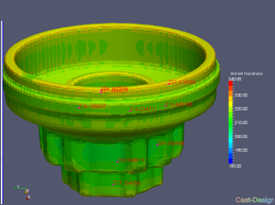 BUOYANCY DRIVEN FLOW DURING SOLIDIFICATION
The Cast-Designer can consider flow during solidification. It is common to shut the flow solver during solidification phase in casting simulation software. It is found that the buoyancy forces are driving flow during solidification. It moves the hot-spots and final location of the shrinkage porosity in big part.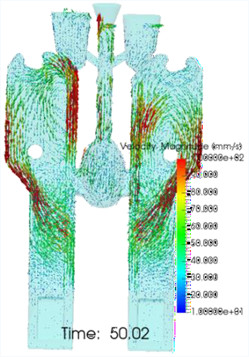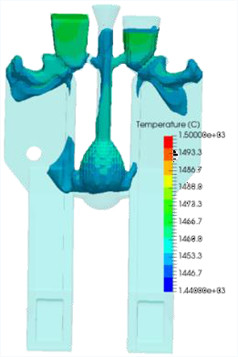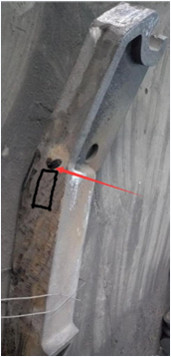 COOLING SYSTEM DESIGN
Cooling system design is another very important task in mould design. It will affect the solidification process and result directly, such as the shrinkage porosity, stress and distortion after casting. Also, the die life time and production rate are related to the cooling system directly.
The cooling system designer is a CAD base module to help cooling channel generation in Cast-Designer. It provides a very flexible way to generate any complex cooling system, like cooling channel and heat channel.
Instead of numerical simulation, Cast-Designer introduces an online cooling system analysis method to help designer check the cooling system design at the very early stage, it is fully integrated to the cooling system design interface and the user can get result within 3 to 5 minutes.
Cast-Designer brings a new concept for cooling system design and analysis, full parametric design for cooling system, following a fast cooling system analysis to check the design performance.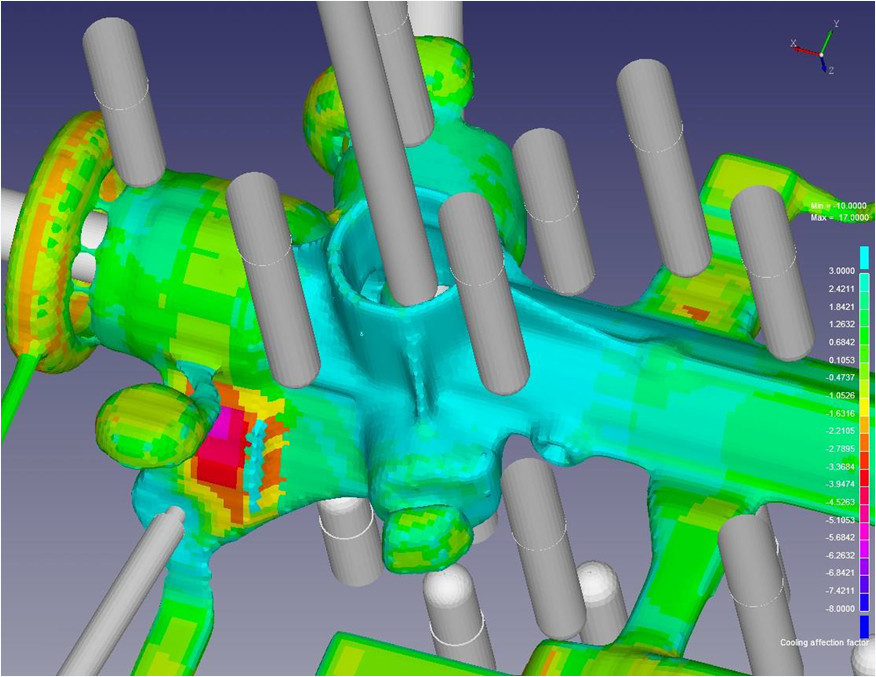 RED colored region indicates thick region and as well as that cooling is not sufficient, may leave a shrinkage porosity